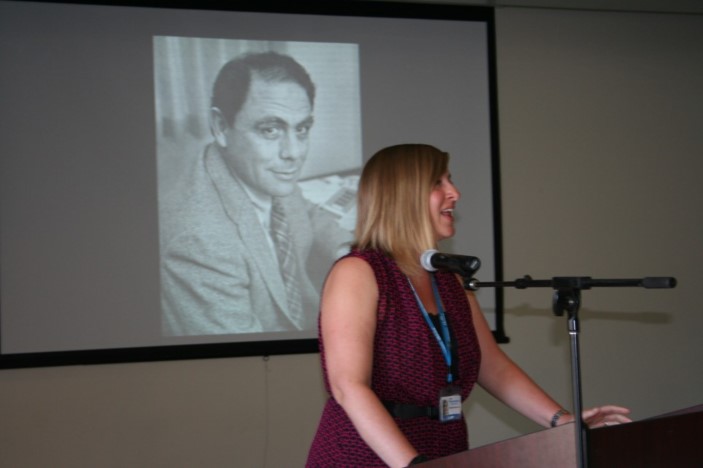 Our Story
By joining the MacColl Center and the Learning Health System Program, we're accelerating care transformation to improve health for people and communities everywhere.
Realizing our vision for care transformation — and taking it to new heights
We created the new Center for Accelerating Care Transformation by joining together the MacColl Center for Health Care Innovation and Kaiser Permanente Washington's Learning Health System (LHS) Program, 2 programs that have long had the same goal: to improve health for people and communities by streamlining the path from research to practice.
Founded by Dr. Ed Wagner more than 25 years ago, the MacColl Center's mission was to develop, evaluate, and disseminate innovations in care delivery with a special focus on the needs of marginalized populations and the chronically ill. We are best known for the development and wide-scale adoption of the Chronic Care Model, which aims to strengthen the partnership between informed, activated patients and prepared, proactive practice teams. In addition, the MacColl Center developed dozens of models, assessment tools, and implementation guides that support primary care transformation and continue to influence the delivery of patient care around the world.
The other half of this union is the LHS Program, which took shape as Group Health became Kaiser Permanente Washington. Founding President Susan Mullaney charged our research institute with putting research capabilities to work to help health system leaders solve their most pressing problems, in ways that were rigorous, relevant, and rapid. We formalized a learning health system program, leveraging dozens of researchers and a variety of methods in support of KP Washington's care teams and members.
Over time, we became increasingly aware that these two groups were doing parallel work, had shared priorities, and were using an overlapping set of capabilities. The LHS Program was focused on transforming care within Kaiser Permanente, while the MacColl Center was focused on transforming care in communities nationwide — with a special focus on the safety net and underserved populations. But the connections across our work in these different spheres were striking. Across both groups:
Our work is rooted in embedded research and using a rigorous, evidence-based, data-driven approach to transforming care. This rigor includes an emphasis on state-of-the-art implementation methods to ensure that change is enduring.

Our teams are impatient to act at scale — meaning we're not content with incremental change. If we have a best practice in hand, we are tenacious about finding ways to scale it up quickly, so it can transform care and improve health.

We are motivated by the goal of eliminating health disparities — seeking to elevate the patient voice, in the service of higher quality and more equitable care.

We are committed to co-creation. All our work at MacColl and in the LHS Program is conducted in close partnership with stakeholders — including patients, families, and the care teams who work hard every day to provide the best care possible.
So we asked ourselves: How might we support bi-directional learning — between the safety net and at Kaiser Permanente Washington – to help move research into action more quickly and efficiently? The results is the new Center for Accelerating Care Transformation — an organization devoted specifically to transforming care in ways that are practical, equitable, and patient-centered.
Learn more about the ACT Center
Our partners