Find care models, toolkits, coaching guides, assessments and more.
Topic
Select All/None
Patient & Family Engagement
Patient-Centered Medical Home
State & Regional Approaches
Resource Type
Project
Select All/None
Delta Center for a Thriving Safety Net
Improving Chronic Illness Care
Learning from Effective Ambulatory Practices
Reducing Care Fragmentation
Safety Net Medical Home Initiative
Featured Resources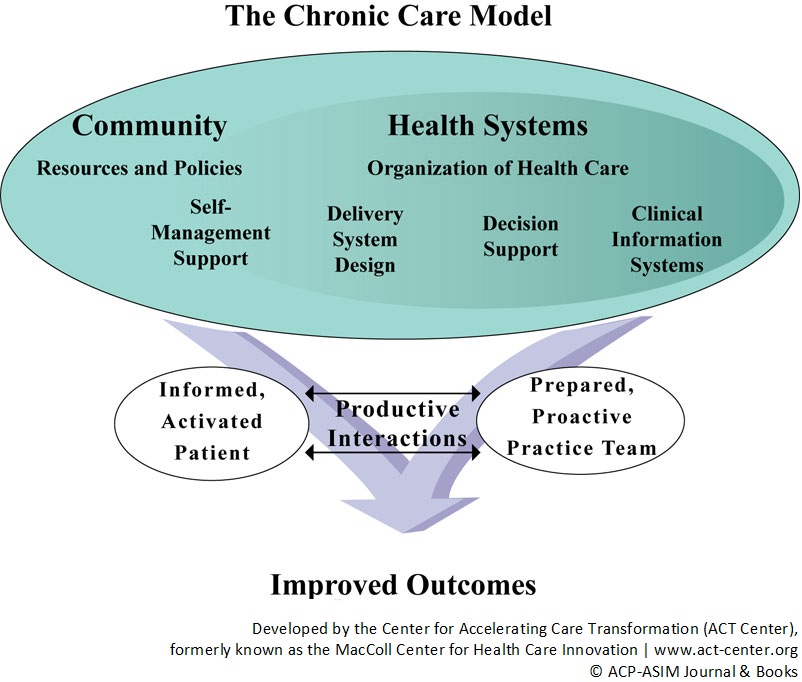 MODEL
Visual depiction of the Chronic Care Model, an organizational approach to caring for people with chronic disease in primary care, along with changed concepts and links to helpful tools.
2002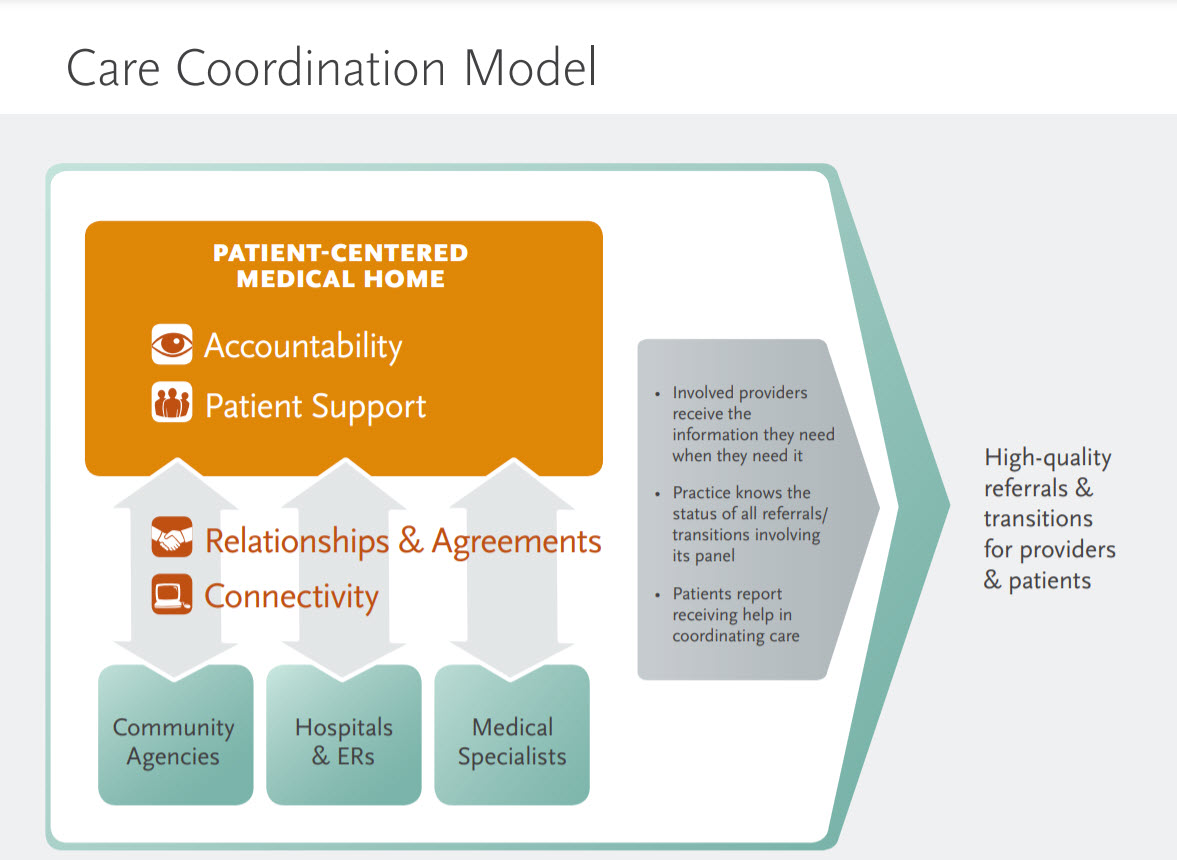 MODEL
Visual depiction of the model, which looks at care coordination from the perspective of a PCMH, including considering their partner organizations such as community agencies, hospitals, and specialists. The model is based on four key concepts that drive care coordination: accountability, patient support, relationships and agreements, and connectivity.
2010